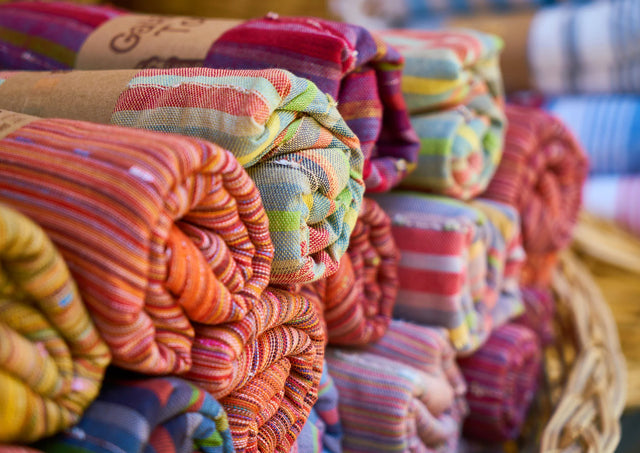 MAHAKARA
is a BRAND of
SANTRAJ GROUP. We are into Integrated Textile process-FIBRE TO FABRIC since 2002. We are one of the best textile manufacturer of silk city SURAT And now LAUNCHING MAHAKARA BRAND with our IN-HOUSE manufactured cloths for WOMEN in most REASONALE RATES and BEST in QUALITY.
MAHAKARA is a fusion wear brand which merges INDIAN and WESTERN sensibilities with an emphasis on distinctive design and styling.
Understanding the tradition of INDIAN CULTURE we felt the need for a ONE-STEP SOLUTION for all style and for all women customers.
We believe our DATA-CENTRIC APPROACH, supported by our innovative and experienced design team. This approach allows us to develop
new and differentiated trends in the market keeping pace with the ever-evolving demand of the fashion-conscious genre,we have also explored trendy minimalist occasional wear.
Why Choose Us
Empathy:
we understand the needs of our customers, employees and stakeholders.
Quality:
We are supplying the best quality as we are making IN-HOUSE from fibre-to-fabric upto stitching.
Best Price:
Being the manufacturer our prices are best and most competitive as we are supplying from manufacturer to end user.
Originality:
Innovative products with innovative designs with high quality at various price points.  We do not sell throw away items!  There is no one else in town that carries the brands we do or is as committed to service as we are.

Integrity :
Selling the right product at right price and fit for all occasions. Are you limited on time? and make selections or order items over the phone, text or email.

We save your money:  We will always make sure you are aware of sales on the brand! as well as all the customer friendly schemes time to time.
USP:
HAVING VAST EXPERIENCE OF MORE THAN 21 YEARS AND IN-HOUSE MANUFACTURING FROM FIBRE-TO-FABRIC-TO-FASHION.